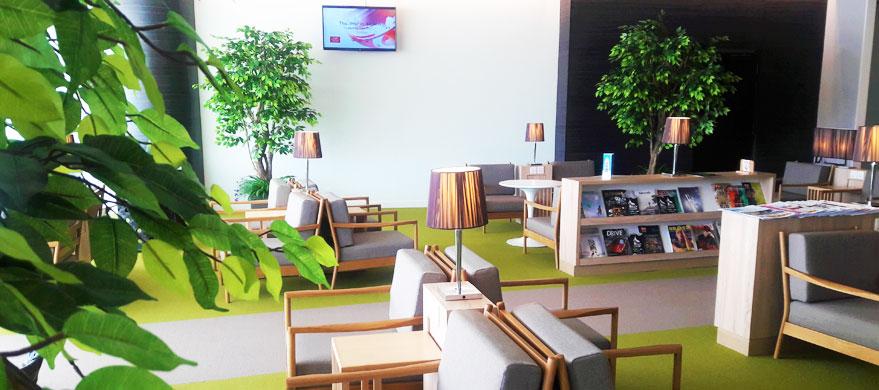 While waiting for your flight, you can enjoy the services offered at the CIP Lounge on the departure Concourse near Gate-7.
The CIP Lounge is fully equipped to meet the needs of both vacationers and business passengers of all airlines.
We provide you with comfortable seating, varieties of hot meals, snacks, coffee and other soft drinks.  Beer and wine are also available.
WiFi, television news, reading materials and Flight Information Display System are available.
The airline you are using may issue a coupon for your use in the CIP Lounge or you can use our services by paying credit card for a two hours' stay.
Open Hours
- 08:00 to 20:00 Daily
Contact No. :
02 40 27110 (Ext.304)